Corporates and their Pension Schemes: helping each other be more sustainable
Report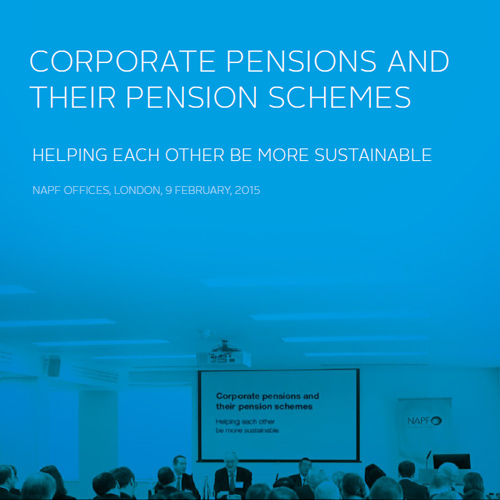 Companies have spent considerable resources on understanding the sustainability agenda and trying to manage the threats and opportunities. It is now seen as an integrated part of doing business, with many companies building their brand around it. Many pension schemes equally recognise that, as long-term investors, they need to be conscious of the sustainability of their investments.
If sustainability is accepted as good business practice at the corporate level, surely the company's pension scheme should incorporate the same belief and the same practical lessons into the management of its money? Some pension schemes are already doing this. But why not more?
On 9th February, Carnstone in partnership with the NAPF, the UN PRI and WHEB Asset Management, brought together industry experts to discuss what lessons pension schemes could learn from their corporate sponsor, and vice versa, in order to both achieve greater sustainability.