Mirrors or Movers II: The Superpower of Media
Report
With a powerful foreword by Christiana Figueres, this report is a progress update and a call to arms for media companies. Focusing on what we call the 'brainprint', the report is concerned with media's superpower: the ability to shift hearts and minds, and the enormous social, political and environmental change this can create.
In the report, we explore how the sector's management of its content impacts has moved on since the publication of Mirrors or Movers I in 2013. Media responsibility has often been creative and innovative, putting the sector's talents to good use. But our research shows that rigour and measurement now also characterise media responsibility. This is timely, because society's expectations of what it means to be a 'responsible' media company have developed rapidly.
Based on our insights from convening the Responsible Media Forum for over 15 years, as well as interviews with experts within and beyond the sector, the report also outlines a framework for good practice in content impact measurement and six steps to impact.
Related Insights…
Report
As conveners of the Book Chain Project, we've produced this guide to help publishing companies make informed decisions around the design, purchasing and production of their books, magazines and journals. It contains an overview of the current situation, looks at some of the common misconceptions, charts the new developments in this area, and presents good practice from other sectors.
Article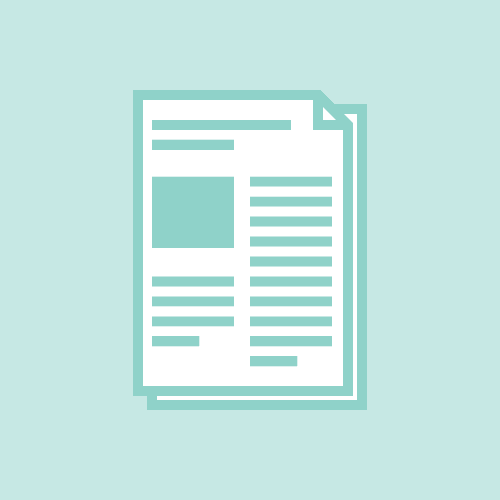 The Task Force on Climate-related Disclosures (TCFD) published recommendations for voluntary climate-related financial disclosures in 2017. These recommendations aim to make such disclosures consistent, comparable, reliable, clear, and efficient. Improved information would help investors, lenders, and insurance underwriters appropriately assess and price climate-related opportunities and risks.
The TCFD recommendations are gaining traction among investors as governments and companies grapple with the message of urgency from last year's Intergovernmental Panel on Climate Change (IPCC)'s 1.5°C report. Investors are asking more questions about companies' climate change governance, strategy, risk management, and metrics and targets. This short briefing paper will help you understand what the TCFD recommendations are, their benefits, and how you can prepare to respond to questions from investors and other stakeholders.
Report
With a foreword by Dr Steve Waygood, Chief Responsible Investment Officer at Aviva Investors, this report takes the temperature of the environmental, social and governance issues facing the media sector.
Our analysis prioritises issues - from fake news to environmental management - into three categories: material, strategic and operational, based on the financial risk posed by each issue. It replaces and builds on previous materiality assessments conducted in 2004, 2009 and 2013.
With a plethora of organisations now evaluating media companies for a living, the aim of the report is to support a conversation between the sector and its stakeholders – particularly those evaluating companies on behalf of investors – leading to more constructive discussions and ultimately better long-term planning.