Catherine Van Loo
Partner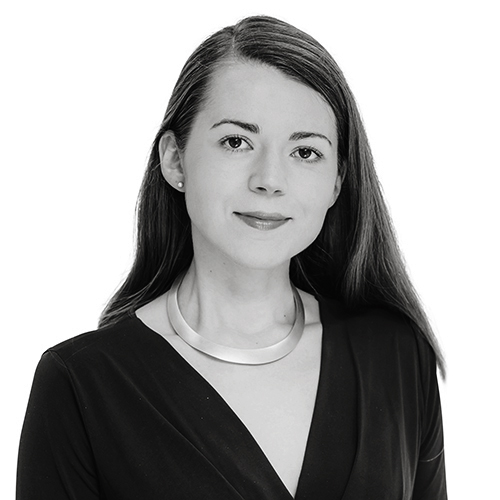 Joined 2020
Catherine has worked across different sectors advising on the implementation of responsible business strategies. Her main areas of expertise are sustainable supply chain management, human rights, and diversity and inclusion. Prior to joining Carnstone, Catherine worked at Business in the Community where she led the Responsible Supply Chain Campaign. Catherine has an MSc from the Louvain School of Management and is fluent in French and Spanish.
Catherine's Insights…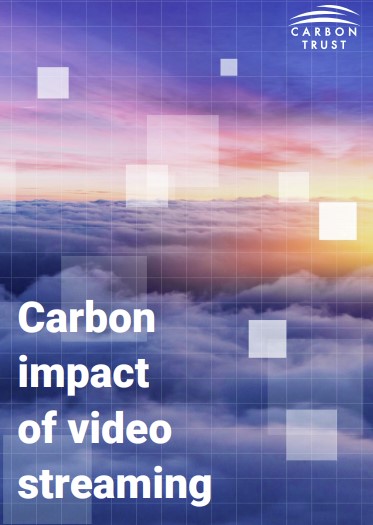 The Carbon Trust have released a white paper on the carbon impact of video streaming. This publication is an important milestone for DIMPACT, a collaborative project run by Carnstone with the University of Bristol to help the digital media industry map and manage its carbon impacts.
The study estimates the average carbon footprint in Europe per hour of video streaming is approximately 55gCO2e, equivalent to boiling an average electric kettle three times.
It also shows that the viewing devices are responsible for the largest part of the overall carbon footprint. For example, the footprint of watching on a 50-inch TV is shown to be roughly 4.5 times that of watching on a laptop, and roughly 90 times that of watching on a smartphone.
Catherine in our news section…
Major streaming companies join Carnstone's pioneering initiative
Netflix, BT and Cambridge University Press have signed up to fully operational DIMPACT tool.
DIMPACT now fully operational, covering digital media streaming, publishing, advertising services and business intelligence.
Plans to develop scenarios capability and expand coverage to gaming and music streaming.
New DIMPACT participants BT, Cambridge University Press and Netflix, to join our founding participants, with more to join in 2021.
White paper to validate the underlying model and establish the carbon impact of media streaming due in the spring.
DIMPACT is a pioneering initiative to help the digital media industry map and manage its carbon impacts. Computer science researchers from the University of Bristol have completed a 12-month pilot phase, working closely with sustainability and technology teams at leading media companies to move the DIMPACT web app beyond proof of concept, with a clear path for further development.
Recent years have seen a surge in companies setting Net Zero targets to reduce their greenhouse gas emissions, including many of the DIMPACT participants. DIMPACT was borne out of this movement as the first serious collaboration to create a tool that takes the complexity out of measuring the carbon emissions of digital products and services.
Launched in 2019 and facilitated by sustainability experts Carnstone, DIMPACT is backed by some of the world's most innovative media companies and the world-class researchers at the University of Bristol. Three new companies have recently joined the initiative, namely BT, Cambridge University Press and Netflix.
Participating companies now have a working tool to understand their 'downstream' carbon impacts, right through to the end-user. DIMPACT has successfully created four modules covering digital video streaming, publishing, advertising services, and business intelligence, with gaming and music streaming modules next on the agenda.
To date, the tool has been used for reporting purposes, helping participants understand where the emissions hotspots are in their digital value chains. The next step is to develop the ability to model different scenarios, enabling technology teams to work with companies across the value chain to lower overall emissions. Such is the promise of DIMPACT that it has been awarded a major research commercialisation grant by the Engineering and Physical Sciences Research Council (ESPRC).
Recognising that the carbon impact of streaming media content is the subject of competing claims and much discussion, DIMPACT has engaged the Carbon Trust for an independent validation of the model underpinning the tool and to establish the carbon impact of media streaming. The findings will be published in a white paper in the spring.
"When we started in 2019, there was some uncertainty about whether it would even be possible to create a web tool for the digital media industry. Fast forward to today and not only do we have a working tool, but we also have an engaged group of companies and big plans for the future," says Christian Toennesen, DIMPACT's initiator and product manager.
"It is rare to see an initiative that combines cutting-edge academic research with real-world impacts to such a degree as DIMPACT. We have seen our research and modelling skills translated into meaningful results for a whole industry. We expect this technology to go far, as we have only just started. Internationalisation, forecasting, validation and increasing the scope are the focus areas that will drive the next phase of development," adds Dr Daniel Schien from Bristol's Department of Computer Science.
BT, Cambridge University Press, and Netflix join our founding DIMPACT participants BBC, dentsu international, Informa, ITV, Pearson, RELX, Schibsted and Sky.