Regan Leahy
Partner Manager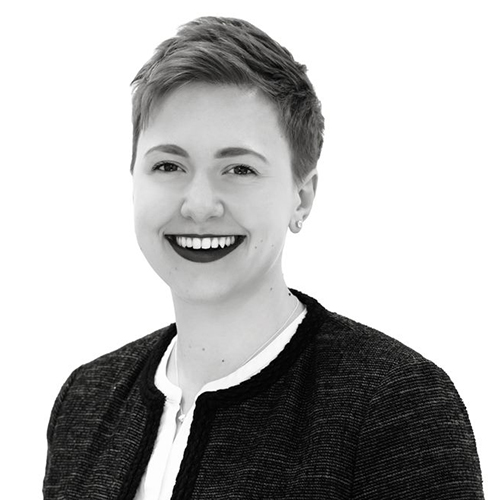 Joined 2020
Regan enjoys working with clients at all stages of their sustainability journey. Her expertise lies in Diversity, Equity and Inclusion, stakeholder engagement, and reporting and communications. Her sector experience includes legal, retail, and pharma, as well as leading shared value partnerships between businesses and NGOs. Regan holds Masters degrees in Indian Religions and Development, which not only complement her commercial experience, but also allow her to provide clients with a holistic view of their ESG strategies. In 2019, she was selected by UN Global Compact as one of the 10 Global Sustainable Development Goal (SDG) Pioneers.
Regan's Insights…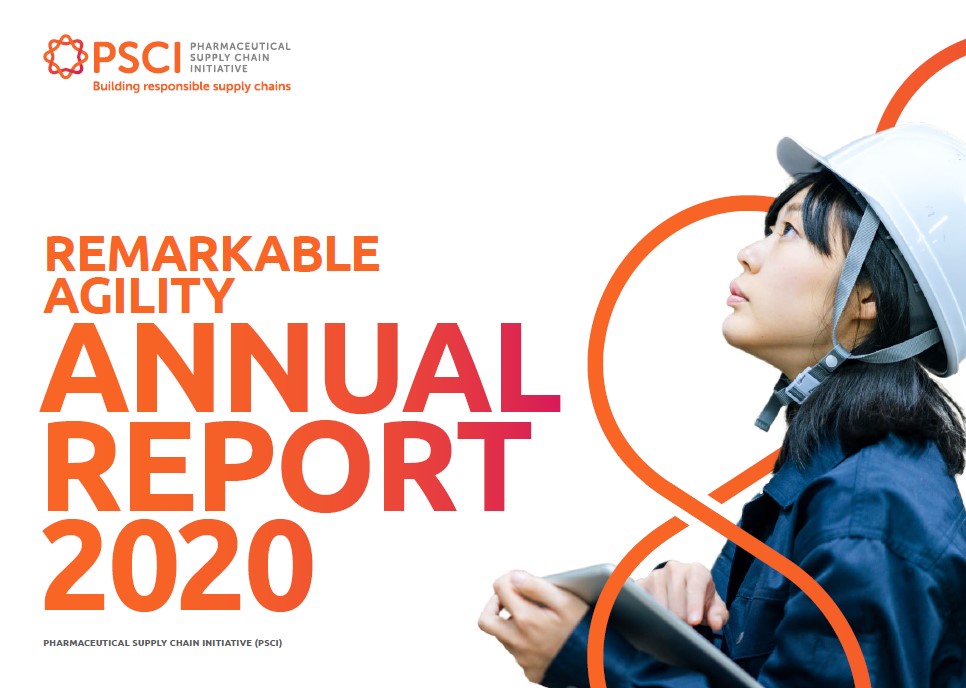 The 2020 PSCI Annual Report summarises the progress and achievements the PSCI have made in advancing responsible supply chain practices within the pharmaceutical and healthcare industries over the past year.
Key developments in 2020 include:
Growth in membership, with over 45 member companies now committed to the initiative and having adopted the PSCI Principles
A new three-year strategy adopted to deliver our refreshed vision for excellence in safety, environmental, and social outcomes across the whole of the global pharmaceutical and healthcare supply chain
Pioneering remote audit standards aligned with the PSCI Principles, now available to members on our community platform The Link, alongside valuable resources, news, and training materials
Strengthened partnerships with our Indian and Chinese partners, recognizing the importance of those countries for the pharmaceutical supply chain
Unprecedented levels of supplier engagement through two large-scale virtual supplier conferences in China and India, reaching 700+ supplier delegates
Expansion of our Board to support the delivery of our ambitious strategy
Measured improvement in PSCI member companies' contribution to and use of PSCI resources to address supply chain issues.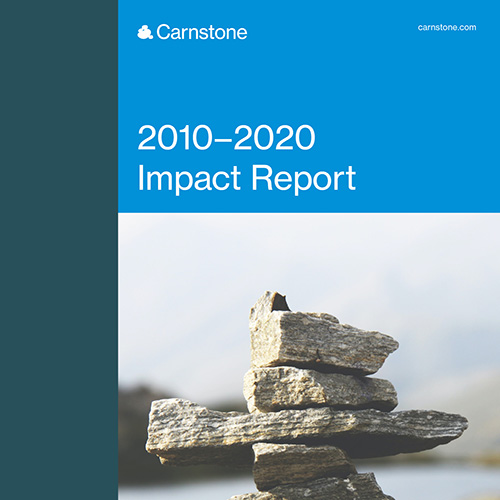 Carnstone has been in business for close to 20 years. During that time, we have become one of the biggest independent consultancies focusing exclusively on sustainability, with a deliberately low profile. We realised early on that we'd much rather be known for what we do than what we say we do. As a result, this is the first and only Impact Report we have ever published. It covers some highlights of our work over the last decade, and also offers a few reflections on the process that got us here. We hope our clients, partners and future colleagues enjoy reading it (if not, rest assured the next edition won't be out until 2030).