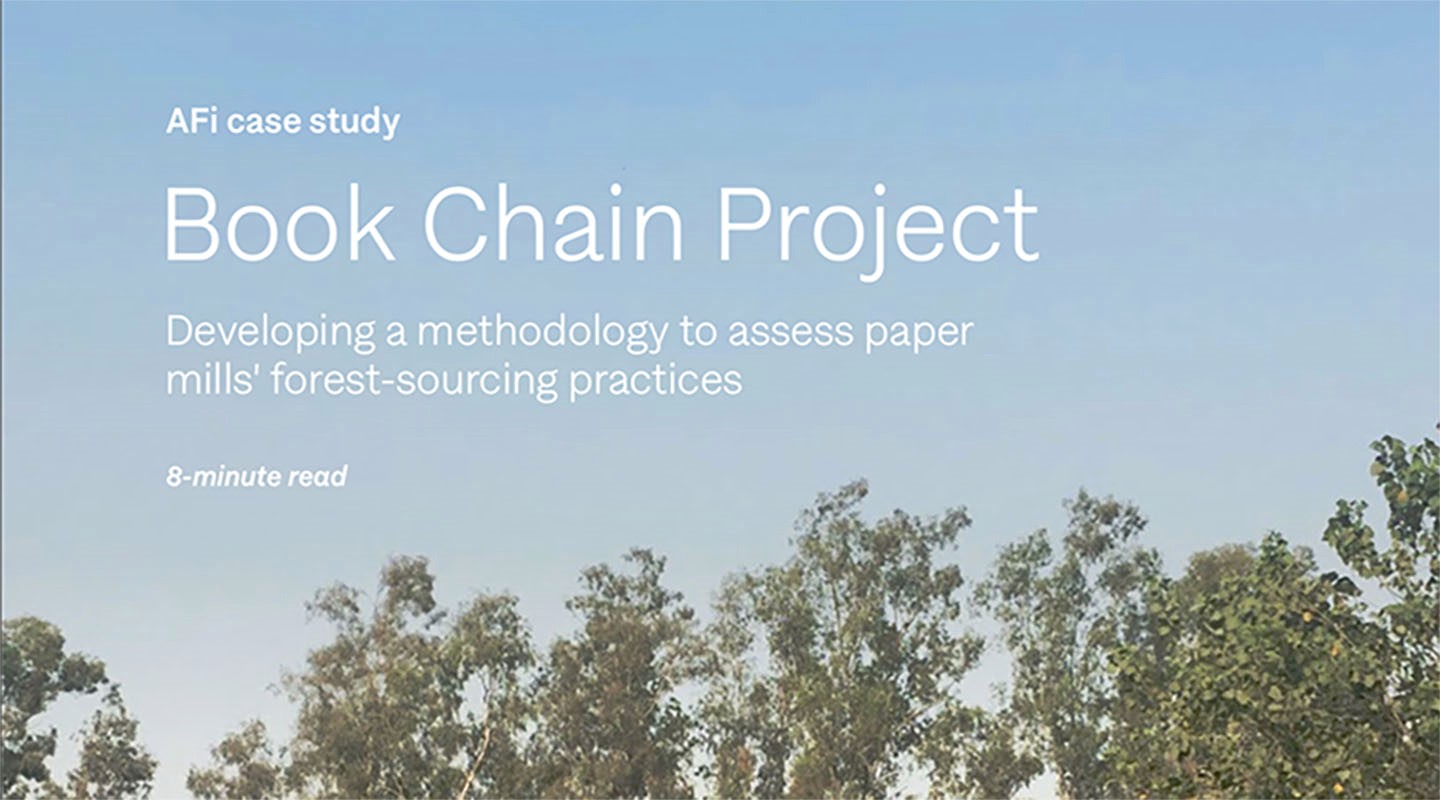 The Accountability Framework Initiative (AFi) today announced a case study on how the Book Chain Project has applied the AFi methodology to assess paper mills' forest sourcing practices, in our Mill Assessment Framework.
We are proud that the Book Chain Project has been highlighted by the AFi - a coalition of famous NGOs including The Nature Conservancy, Rainforest Alliance, Verité, World Resources Institute and WWF. The case study recognises the Book Chain Project as one of the first sectors that took AFI recommendations and applied them to help improve improve a global commodity supply chain.
The case study describes the scale of the paper supply chain that we engage with through the Book Chain Project (290 mills in 38 countries); the challenge of ensuring forest sourcing is done responsibly and the key role paper mills play in that; and how we developed the Mill Assessment Framework to assess and engage with paper mills on their sourcing practices.
"The outcome of the evaluation helps us to improve our shared best practices and processes at the mill, and see the new opportunities and challenges we face when managing responsible sourcing. We have increased our engagement with business partners to share our best practices and help them build capacity." Jacek I. Los, Arctic Paper's Executive Vice President of Procurement.