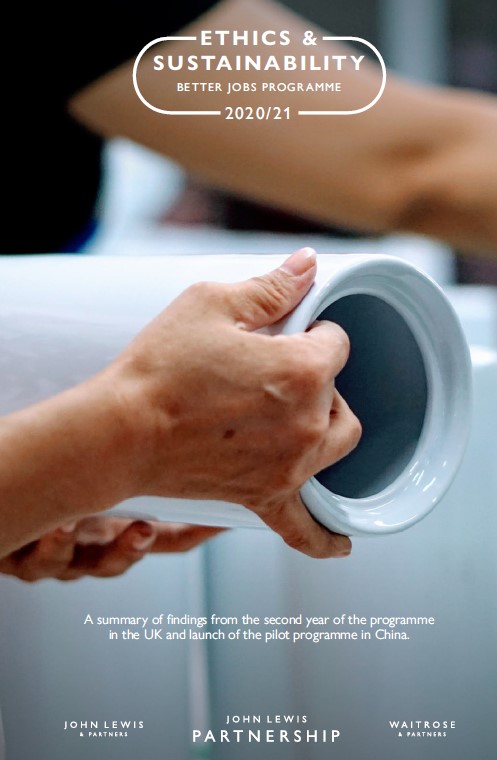 The John Lewis Partnership Better Jobs Programme was designed to support JLP suppliers to build better jobs for the people that make their products.
The Better Jobs Programme consists of two parts: a framework that helps suppliers think about the ways they support, engage and reward their employees, and the World of Work Survey that captures the views of the employees themselves.
2020 was the second year of the programme and 45 suppliers took part, with over 1,800 responses to the World of Work Survey. This means that since inception, 52 suppliers have taken part in the framework and over 2,600 survey responses have been collected.
The programme was also piloted with 15 suppliers in China this year. Those 15 suppliers had an excellent response rate to the survey, with almost 3,000 employees taking part.
We are extremely proud to have supported the John Lewis Partnership with the Better Jobs Programme since the beginning.
To find out some of the key findings from the Better Jobs Programme in both the UK and China this year, please click here.