Carbon Trust white paper
Report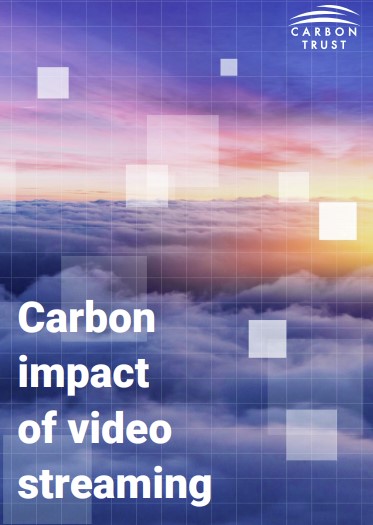 The Carbon Trust have released a white paper on the carbon impact of video streaming. This publication is an important milestone for DIMPACT, a collaborative project run by Carnstone with the University of Bristol to help the digital media industry map and manage its carbon impacts.
The study estimates the average carbon footprint in Europe per hour of video streaming is approximately 55gCO2e, equivalent to boiling an average electric kettle three times.
It also shows that the viewing devices are responsible for the largest part of the overall carbon footprint. For example, the footprint of watching on a 50-inch TV is shown to be roughly 4.5 times that of watching on a laptop, and roughly 90 times that of watching on a smartphone.