Are oil companies "morality-free zones"?
Article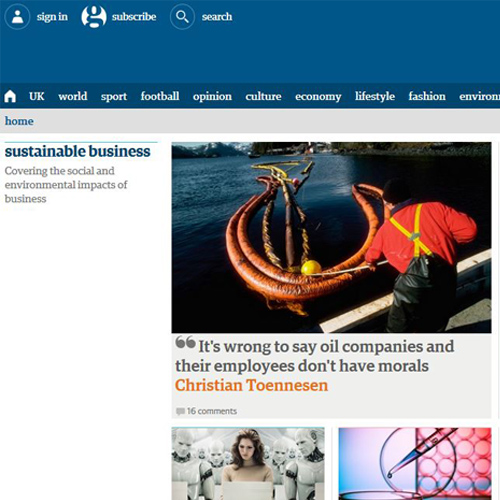 Do oil company employees operate in morality-free zones? Jonathon Porritt suggests so in a recent article for Guardian Sustainable Business. Reflecting on Forum for the Future's decision to cease working with BP and Shell - due to a perceived lack of traction towards real transformation – he argues that it is becoming morally unacceptable for oil company employees to carry on in their jobs.
At Carnstone, we like a good discussion. We spend a great deal of time debating the role of ethics in business, internally and with our clients. Our view is that blankly rejecting other people's position as immoral or lacking morality is unproductive. Instead, we see the ability to appreciate – and sometimes critically engage with – other moral framings of particular social, economic or economic challenges as a core skill of good consultancy.
In his response to Jonathon Porritt's criticism, Christian Toennesen argues that it is wrong and divisive to say oil companies and their employees do not have morals.