Glynn Roberts
Senior Partner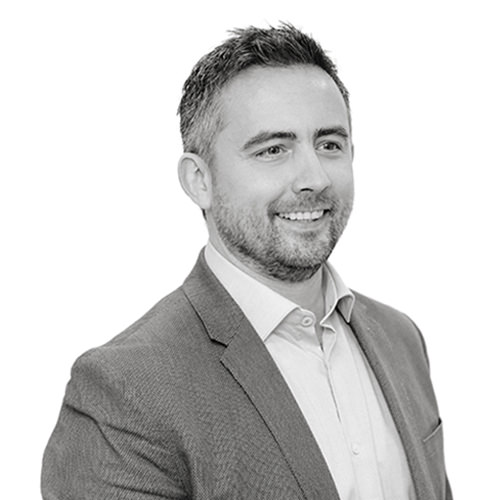 Glynn is most effective when taking complex technical issues and working closely with his clients to distil practical value-led strategies to address them. Glynn has strong environmental experience; pushing the agenda and helping to strengthen companies' approaches to water stewardship, energy management and climate change. He is also an expert in organisational performance management and reporting, advising a range of clients from global manufacturers to leading UK retail brands.
Glynn's Pro Bono Work…
Glynn and Rosie completed a strategic project for the global health charity, C3 Collaborating for Health. Working with C3's CEO and Board, they supported the charity to achieve its aims – to address the escalation in non-communicable diseases around the world, by fostering multi-sector collaboration that drive behaviour change.
Glynn is also a school governor.
Glynn in our news section…
Energize: A programme to increase access to renewable energy for pharmaceutical supply chains
10 Global pharmaceutical companies are coming together today, Energy Day at COP26, to launch Energize: a programme to engage the pharmaceutical supply chain in bold climate action and decarbonisation. Energize is a first-of-its kind effort to leverage the scale of a single industry's global supply chain in a pre-competitive fashion to drive system level change.
Convened by Carnstone and designed and delivered by Schneider Electric, Energize will help pharmaceutical and healthcare suppliers to address their own operational Scope 2 Greenhouse Gas emission through renewable electricity procurement, which will in turn reduce the participating companies' Scope 3 emissions. Energize will enable suppliers to learn more about renewable energy adoption and contracting, giving them an opportunity to participate in the market for Power Purchase Agreements (PPAs).
Corporate Members include AstraZeneca, Biogen, GSK, Johnson & Johnson, MSD, Novartis, Novo Nordisk, Pfizer, Sanofi, and Takeda.
For more information on the programme, please click here.
Recognising resource management: Benchmarking progress in Northern Ireland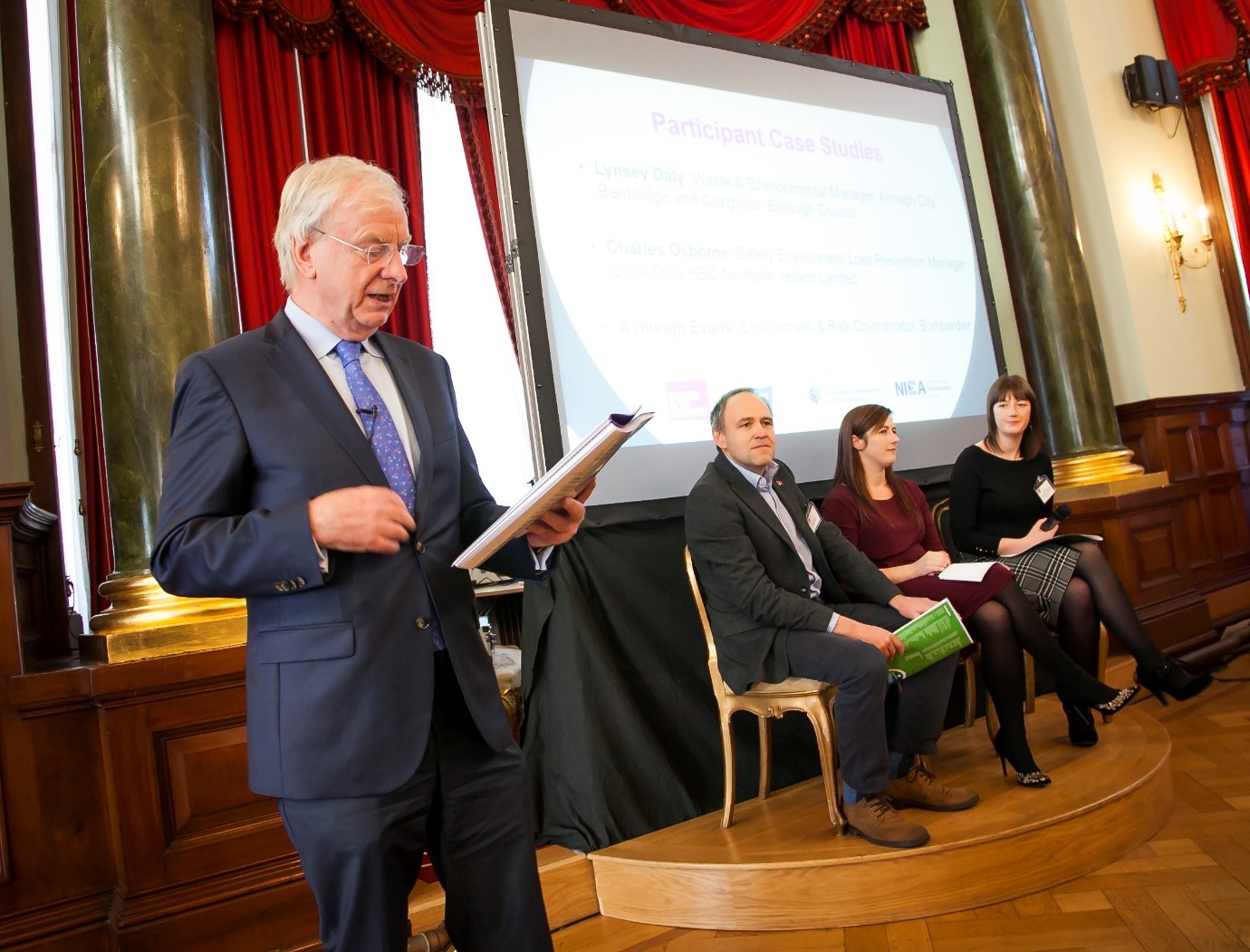 "We must all continue with zeal and hope to maintain the best traditions of the past, but be ever ready to assimilate and take advantage of the practical and scientific progress that develops, owing to the gift of human ingenuity".
William Pirrie, Titanic-shipbuilder and former Lord Mayor of Belfast, to his employees in 1922
It won't be easy to achieve the efficiencies promised by a more circular approach to resources. So William Pirrie's words rang true for us when we visited Belfast last week, to announce the results of the 2017 Northern Ireland Environmental Benchmarking Survey at the Belfast Harbour Commissioner's Office.
Since 1998, Carnstone has supported Business in the Community NI's environmental benchmarking survey. This year, 90 organisations took part, disclosing how they are managing their environmental impacts through strategy and governance. They were also scored on efficiency against key resources: energy, waste, water and transport.
The survey gives a strong reflection of Northern Ireland's economy, with respondents from a wide range of sectors – both public and private enterprises. Respondents range from the country's best-known brands to SMEs and those near the beginning of their environmental journey.
This year, we focused new elements of the survey on the circular economy. The results point to an emerging commitment to managing indirect or less obvious environmental impacts. Equally encouraging, the majority of survey respondents have developed ongoing relationships with their supply chain and / or their customers to reduce environmental impacts; for example, through recovering end of life materials from customers, providing service-based alternatives to product sales, working together to optimise transport efficiencies or share resources. Partnerships will play a vital role in unlocking efficiencies throughout the product or services lifecycle.
However, there is much further to go, for example in setting more ambitious targets that aspire towards restorative and regenerative approaches, moving beyond mitigation of negative impacts.
The Northern Ireland business community is exceptionally close-knit, and it's a privilege for us to have been a part of their environmental journey since the survey's inception.
For more information about the survey and highlights from this year's results, click here.