Neil Everett
Senior Partner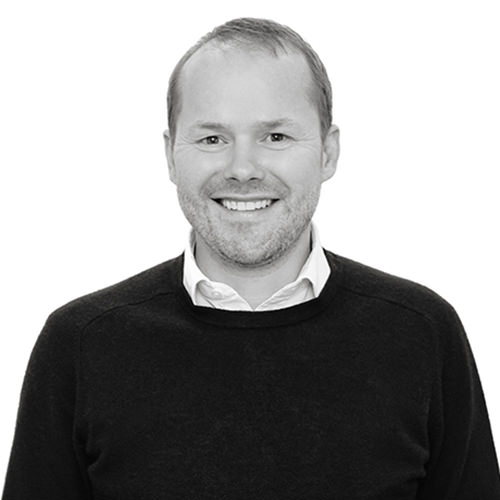 Neil is a strong believer in collaboration to achieve long-term sustainability. Clients span fashion, food, pharmaceuticals, publishing, and the technology sector. He leads much of our supply chain work, looking at the conditions under which products are made through to the impacts of the materials they're made of. Recent work includes: the development of a technology platform and app to support human rights training in the field, setting a CR strategy for a large food retailer, and supporting the development of a community partnership in the fashion supply chain. Before Carnstone, Neil worked in the shipping industry, first in London and then Japan and Hong Kong. He has a BA from Leeds University and an MA the School Of Oriental & African Studies.
Neil is responsible for Carnstone Asia Ltd. He is also a Trustee of Migrant Help.
Neil's Pro Bono Work…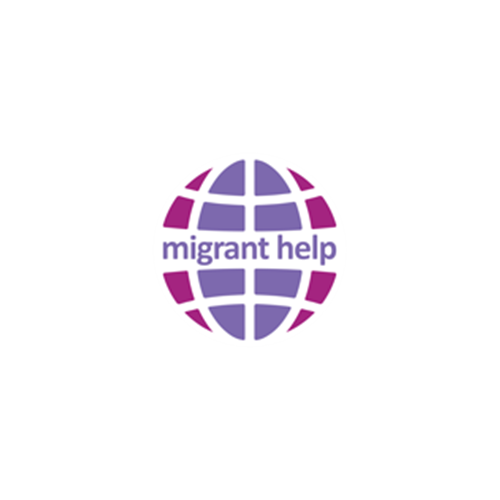 Migrant Help
Neil is a trustee of Migrant Help, a charity that provides advice and support for migrant communities across the UK, including specific support for victims of human trafficking in to the workplace. As well as sitting on the board, Neil is also helping the organisation to develop support services for companies that employ migrant workers.
Neil in our news section…
Forest Risk Tool 2020 update
We have updated our Forest Risk Tool for 2020. The tool assesses forest and transhipment risks in global timber supply chains for 186 countries, and is a core part of our work with the Book Chain Project. This year, we found 116 countries with forest risk and 93 countries with transhipment risk. Take a look at the results here
Helping John Lewis develop Better Jobs
John Lewis' Better Jobs programme aims to promote better jobs for the people involved in making their products. Over the last couple of years, we have supported John Lewis to engage with their suppliers and deliver the Better Jobs programme. We are very proud to see the programme is developing and rapidly growing, with the results for the first year showing the tangible impact it has had in promoting higher quality jobs.
In 2019, 23 UK suppliers (with a sample size of over 800 workers) took part. For 2020, John Lewis is extending it to a wider base of their UK suppliers and will aim to roll out the programme in over 20 factories in China.
Through an online portal, John Lewis' suppliers can access guidance and dedicated resources on their new Better Jobs framework, which covers seven areas:
Voice – 'We want the people who make our products to be empowered to voice their opinions, ideas and concerns.'
Growth – 'We want the people who make our products to have the opportunity to progress.'
Reward – 'We want people who make our products to be appropriately rewarded through pay, benefits and recognition.'
Security – 'We want the people who make our products to have security within their role.'
Job design – 'We want the people who make our products to feel a sense of autonomy within their role.'
Respect – 'We want the people who make our products to feel respected by others.'
Health & wellbeing – 'We want the people who make our products to feel well and safe.'
The programme has been covered widely by the trade press, including articles in Drapers and the Retail Bulletin
Partner needed: 12-month maternity cover
We are looking for a Partner (consultant) to join our growing management consultancy in Central London (Charing Cross) for a one-year fixed-term contract to start in early September, with the potential for this to turn into permanent employment.
With offices in London and Shanghai, we are 30 people strong and do innovative and worthwhile work, helping companies become more sustainable.
We offer a competitive salary, friendly and diverse colleagues, and an office-culture that prizes flexibility and creative thinking.
About us – Carnstone Partners Ltd
Carnstone is a management consultancy specialising in sustainability. From our offices in London and Shanghai, we serve a global client base of big companies and international organisations like the UN. We are big enough to work as trusted advisors to blue chip companies across all sectors yet small enough to operate without too much bureaucracy and to pursue the challenges we find interesting. We have been in business for 20 years, growing steadily and establishing a reputation for being good at what we do. Everything we do is bespoke, and that is reflected in how we think and work. Our employees are our biggest asset; we invest in them and they tend to stay with us for a long time. Those who do leave move on to do great things in a variety of industries.
The vacancy
The job is at our 'Partner' level. You will be responsible for managing projects and client relationships, often in a lead-role although always with the support of our Senior Partners. There is also a strong element of people management, co-ordinating our Junior Partners in wider project teams and working closely with client representatives or external collaborators. Partners are expected to:
Work from London our office but, under the current circumstances, be able to work remotely for the foreseeable future;
Deliver client satisfaction – understanding client needs, developing a strong rapport with key individuals, deliver high-quality work;
Maintain and develop client accounts – there's an expectation that Partners will secure new business, principally by helping to manage and grow our existing accounts;
Provide high quality advice and outputs – based on sound business judgement and deep sustainability knowledge, and by leading/coordinating the project team; and
Support colleagues on a range of accounts, including our sector sustainability initiatives.
Personal attributes and skills required
Experience:
Good general understanding of CR and, ideally, some specialised knowledge in one or more specific areas;
Several years of relevant experience in one or more aspects of CR; and
Experience with managing client accounts or projects and the ability to manage client relationships.
Character:
An easy, winning manner and the ability to communicate in all settings;
Self-motivated and able to manage your own workload;
A quick analytical mind, able to assimilate and process information quickly and solve problems; and
Real willingness to learn, share and be challenged.
Skills:
Outstanding presentational skills – both written and in person;
Ability to write clearly and concisely, adapting your style as required for different audiences;
A bachelor's degree or higher;
First-rate IT skills and an ability to use technical skills to best effect for the clients; and
Commercial aptitude and consultancy experience would be a distinct advantage
The package
We offer a competitive package consisting of 10% pension contribution and a range of healthcare insurances. The annual salary for this role is £45,000.
Why work at Carnstone?
Our working environment is friendly and creative. We are flexible and smart (and modest, too). We aim for a culture where you can bring your whole self to work and act with authenticity all day long. And we do really great work which we love and which – ultimately – helps huge companies to be more sustainable.
We know that our employees are the most productive when they have a work-life balance that enables them to meet their responsibilities outside work. Through our flexible working arrangements, we support our team in making the most of their careers with us.
For more information about who we are, the work we do and our clients, please have a look around our website.
How to apply
Please send your CV together with a covering letter to Neil Everett at careers@carnstone.com. The deadline for applications is 31st July 2020. Virtual interviews will be arranged during w/c 10th August.