The Corporate Responsibility & Sustainability Salary Survey 2018
Report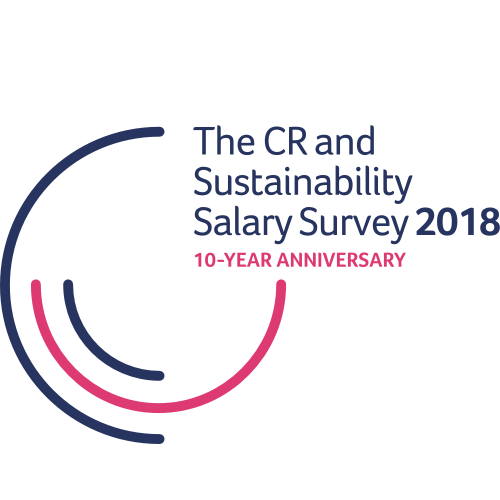 In collaboration with Acre and Flag, we have released our seventh corporate responsibility and sustainability (CRS) salary survey. The survey provides a snapshot of the salaries, benefits, responsibilities, qualifications, competencies, and job satisfaction in the CRS profession.
Here are the key highlights:
The percentage of female respondents broke the 60% mark for the first time;
Women are now a majority in every one of our generic role types with the exception of Director/Partner in consultancies;
As with all our previous surveys, average salaries continue to be higher for those working in-house than for consultants with the gap widening to £12,000 this year;
90% of respondents have either an undergraduate and/or postgraduate degree;
72% of respondents have a postgraduate degree (including MBAs) compared to 49% in 2007;
1,277 respondents this year with an increased response from Europe;
For those based in UK we have seen a 2% decline in average salaries (2018: £56,000);
Those working in North America enjoy the highest average salaries of £90,000; and
The best paying sectors are Natural Resources, Health and Consumer Goods with average salaries of £97,000, £89,000 and £81,000 respectively.
The report is freely available to download. Please follow the link below.