William Pickett
Partner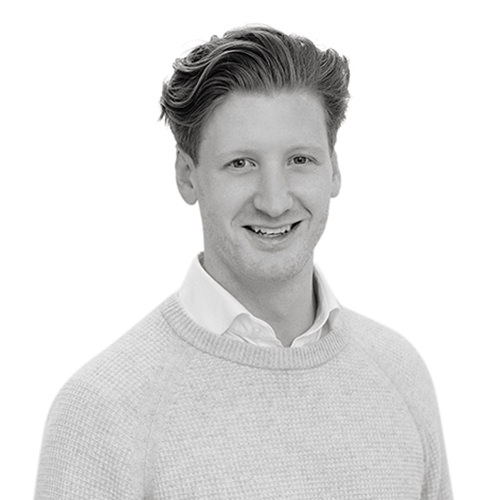 Joined 2016
Will has a background in engineering, where he gained experience engaging communities in the planning, design and management of large infrastructure projects. Since chairing the South Australian chapter of Engineers Without Borders, he has cultivated a passion for the environmental, social and governance issues that influence the business agenda. Using his analytical and data-heavy background, complemented by an MSc Sustainability from Nottingham University Business School, Will offers a practical, data-driven approach to complex sustainability issues without neglecting the need for meaningful communication.
William's Insights…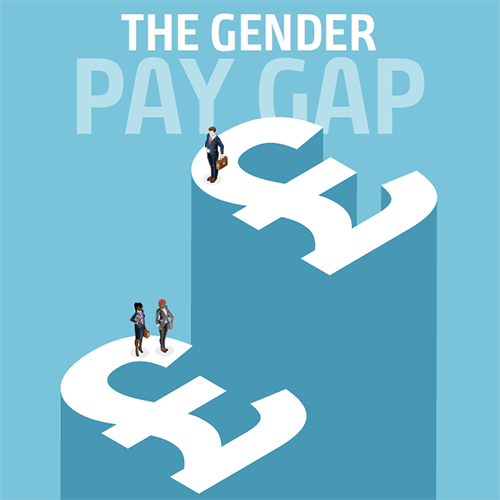 The new Gender Pay Gap reporting regulations produced a flood of data in April 2018. Carnstone has sifted through it to provide like-for-like comparisons for the FTSE 100 and FTSE 250. Which companies have the highest gaps in their sector and which the lowest? Who has the most equal pay in the FTSE 100? Which sectors are most equal and which least? This Review sets the data out simply and comparably to form an essential reference document for this first year's disclosures.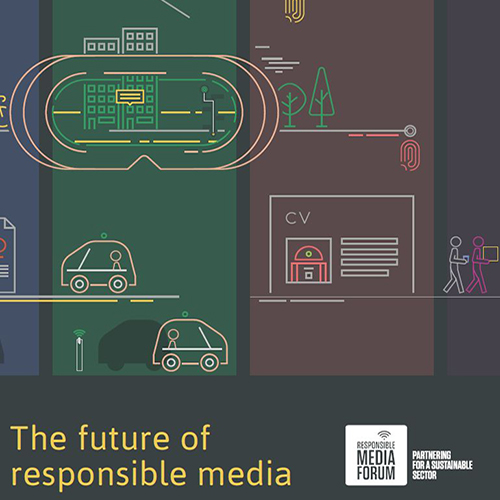 Obviously, all companies have a desire to stay alive and be profitable. But above and beyond mere survival, increasingly we expect businesses to play a positive role in society or at least reduce their negative social and environmental impacts as much as possible.
How do such concerns apply to the media sector? What are the key impacts of media companies? How will society hold them to account in the future?
In our newest report, The Future of Responsible Media, we articulate four interrelated challenges, the management of which, we believe, will set 'good' companies apart from the 'bad' over the next 10 years. We summarise these four challenges as follows:
The future of privacy – getting serious about understanding users' appetite for
personalised content vs privacy;
Coming to grips with being movers – owning up to the fact that media content doesn't just mirror society, it moves it;
Becoming organisations without walls – finding ways of managing impacts in an increasingly splintered media landscape; and
Managing the workplace of the future – rethinking existing notions of 'purpose', 'progression' and 'hierarchy' as the competition for critical talent heats up.
Further to this, we identify eight social and technological forces that are likely to transform society generally and the world of media more specifically.
The report is based on rigorous desk-research, the collective insights of the 25 companies participating in the Responsible Media Forum as well as input from some of the brightest sparks in business, politics and academia.
William in our news section…
Major streaming companies join Carnstone's pioneering initiative
Netflix, BT and Cambridge University Press have signed up to fully operational DIMPACT tool.
DIMPACT now fully operational, covering digital media streaming, publishing, advertising services and business intelligence.
Plans to develop scenarios capability and expand coverage to gaming and music streaming.
New DIMPACT participants BT, Cambridge University Press and Netflix, to join our founding participants, with more to join in 2021.
White paper to validate the underlying model and establish the carbon impact of media streaming due in the spring.
DIMPACT is a pioneering initiative to help the digital media industry map and manage its carbon impacts. Computer science researchers from the University of Bristol have completed a 12-month pilot phase, working closely with sustainability and technology teams at leading media companies to move the DIMPACT web app beyond proof of concept, with a clear path for further development.
Recent years have seen a surge in companies setting Net Zero targets to reduce their greenhouse gas emissions, including many of the DIMPACT participants. DIMPACT was borne out of this movement as the first serious collaboration to create a tool that takes the complexity out of measuring the carbon emissions of digital products and services.
Launched in 2019 and facilitated by sustainability experts Carnstone, DIMPACT is backed by some of the world's most innovative media companies and the world-class researchers at the University of Bristol. Three new companies have recently joined the initiative, namely BT, Cambridge University Press and Netflix.
Participating companies now have a working tool to understand their 'downstream' carbon impacts, right through to the end-user. DIMPACT has successfully created four modules covering digital video streaming, publishing, advertising services, and business intelligence, with gaming and music streaming modules next on the agenda.
To date, the tool has been used for reporting purposes, helping participants understand where the emissions hotspots are in their digital value chains. The next step is to develop the ability to model different scenarios, enabling technology teams to work with companies across the value chain to lower overall emissions. Such is the promise of DIMPACT that it has been awarded a major research commercialisation grant by the Engineering and Physical Sciences Research Council (ESPRC).
Recognising that the carbon impact of streaming media content is the subject of competing claims and much discussion, DIMPACT has engaged the Carbon Trust for an independent validation of the model underpinning the tool and to establish the carbon impact of media streaming. The findings will be published in a white paper in the spring.
"When we started in 2019, there was some uncertainty about whether it would even be possible to create a web tool for the digital media industry. Fast forward to today and not only do we have a working tool, but we also have an engaged group of companies and big plans for the future," says Christian Toennesen, DIMPACT's initiator and product manager.
"It is rare to see an initiative that combines cutting-edge academic research with real-world impacts to such a degree as DIMPACT. We have seen our research and modelling skills translated into meaningful results for a whole industry. We expect this technology to go far, as we have only just started. Internationalisation, forecasting, validation and increasing the scope are the focus areas that will drive the next phase of development," adds Dr Daniel Schien from Bristol's Department of Computer Science.
BT, Cambridge University Press, and Netflix join our founding DIMPACT participants BBC, dentsu international, Informa, ITV, Pearson, RELX, Schibsted and Sky.
Media companies join forces to create pioneering carbon measurement tool
Carnstone and nine leading media companies, with technical support from Bristol University's Department of Computer Science, have together launched DIMPACT – a new collaboration to map the carbon impacts of digital value chains.
The 12-month collaboration will see computer science researchers from the University of Bristol working with sustainability and technology teams at the BBC, Dentsu Aegis Network, Informa, ITV, Pearson, RELX, Schibsted, Sky and TalkTalk to map the carbon hotspots of digital media content and services. The aim is to create an online carbon calculator, DIMPACT, available to any company offering digital products and services.
"The RELX story is one of successful digital transformation. In 2006, nearly half of our revenue came from print products. Today print accounts for less than 10% of revenue. It was easier to understand the environmental impacts of traditional print (including the sourcing and processing of papers, chemicals and energy used in production, and fuels for distribution). The impact of digital media has proven more challenging to understand and quantify, but it's something we need to do if we are going to manage this important aspect of our environmental impact," says Dr Márcia Balisciano, Director of Corporate Responsibility, RELX.
Mapping the carbon footprint of digital services like advertising, publishing and broadcasting is difficult because the underlying technological systems are hugely complex and constantly shifting. Media content passes through content delivery networks, data centres, web infrastructure and user devices, to name just a few, with each element of the delivery chain having different owners.
With climate change high on the agenda, DIMPACT will allow participating companies to understand their 'downstream' carbon impacts, right through to the end user. This, in turn, will enable more informed decision-making to reduce the overall carbon footprint of digital services.
This is the first serious collaborative attempt to create a tool that takes the complexity out of calculating digital carbon emissions, backed by some of the world's most innovative media companies and the world-class researchers at the University of Bristol. The eventual tool will help the industry overall understand and manage the carbon impact of digital media.
"We know that more and more of our interactions happen online, and screens play an ever more important role in our lives. We can say with absolute certainty that the digital economy will continue to grow. What we don't know is how those modes of digital consumption translate into carbon impacts and where the 'hotspots' reside. DIMPACT will change that," says Christian Toennesen, DIMPACT's initiator and product manager.
"Given the overall size of the carbon footprint of the digital media sector, it is important that companies assess and report their impacts. By doing so, they can identify the carbon savings that can be made by alternative design decisions, and hopefully find ways to reduce their overall footprint," adds Dr Dan Schien from Bristol's Department of Computer Science. "We are excited to leverage our existing research strengths to help create a ground-breaking tool with real world applications."
"Being a responsible and sustainable media group, Schibsted is on a mission to fully understand and manage our environmental impacts. To this effect, we consider it imperative to develop a robust and accurate understanding of the carbon footprint of our digital products and services. We're delighted to contribute to the success of this exciting and important project. We hope that DIMPACT will result in an easy-to-use tool, acting as a standard calculation method for all relevant companies to use. Ultimately, we aim to use this understanding to reduce our carbon footprint by changing the design of our future products and services," concludes Britt Nilsen, Head of Sustainability at Schibsted.
Following a successful kick-off meeting in 2019, the DIMPACT project partners have started developing the underlying model and initiated user experience research. The collaboration is open to other big media companies with significant digital operations.
Introducing Everyone's Business
We have been working with M&S, Next, Pentland Brands and Sainsbury's to develop a new responsible sourcing app, Everyone's Business.
The simple smartphone app prompts users – those visiting supplier sites regularly, such as merchandisers, quality managers and buyers – to spot the signs of potential ethical trade issues when they're out visiting sites. Users' observations are captured within the app, which are then sent to the their ethical trade team, who can use this information to take action, manage risks and inform decision making.
Whilst there are dedicated in-house teams devoted to helping suppliers provide decent working conditions and respect human rights, technical and commercial staff visit these suppliers' sites more frequently. As such, they are in a position to help identify where there may be issues, and engage with suppliers.
Everyone's Business helps to reinforce training on responsible sourcing, and equips all staff who visit sites with the tools to contribute to the brands' sustainability agenda.
To find out more about the app, please contact Will Pickett.